Sibling Class 2-year old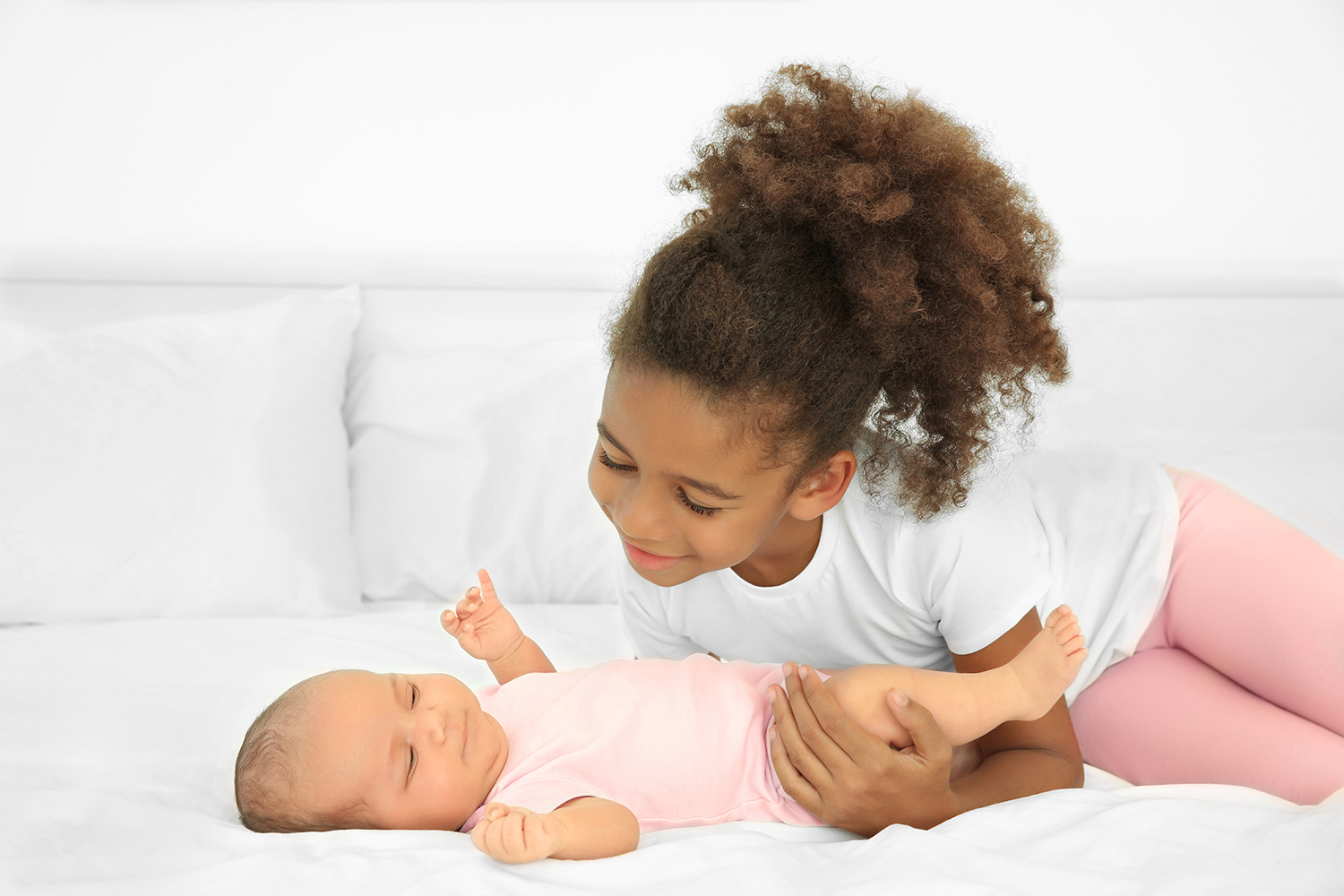 NOTICE: Beginning after the 8/16/21 class, the Sibling 2-year old class will be paused until we can bring this class back in-person. It will no longer be offered via zoom after that date. We do plan to bring the class back in-person once campus visitor restrictions are lifted for that age group. Once it is back in-person you will see dates listed below.
This class is offered during the last six to eight weeks of your pregnancy for Two year old siblings. The educator presents an age-appropriate description of pregnancy and explores feelings about becoming a big brother or sister. Teaching techniques include discussion, demonstration, role-playing, and video. Parent(s) or guardian(s) must attend this class with child(ren). Suggestions and resources for answering questions about new babies and tips for managing sibling rivalry will be offered. $10.00 cost is per family. Please note that child does need to be at least 24 months old to attend.
Please note: Some dates of our Sibling classes are being held via Mayo Clinic's use of the Zoom platform. Zoom classes are noted next to the dates below.
All registered participants will receive a confirmation email within one hour after registering (be sure to check your e-mail junk folder if you don't see the e-mail in your inbox). Please contact us immediately (phone: 507/266-7473 or email: perinataleducation@mayo.edu) if you do not receive an email.
Additional information

| | |
| --- | --- |
| Time: | 10:30a.m. to 11:30a.m. / 4:30p.m. to 5:30p.m. / 6:00p.m. to 7:00p.m. |
| Length: | One class, 1 hour |
| Fee: | $ 10.00 |
Choose start date
Please log-in to your account to sign up for a class. If you don't have an account click here to register.
For information on registering, cancellation policy, payment policy, etc. please click here.