Massage for Infants - 2 week series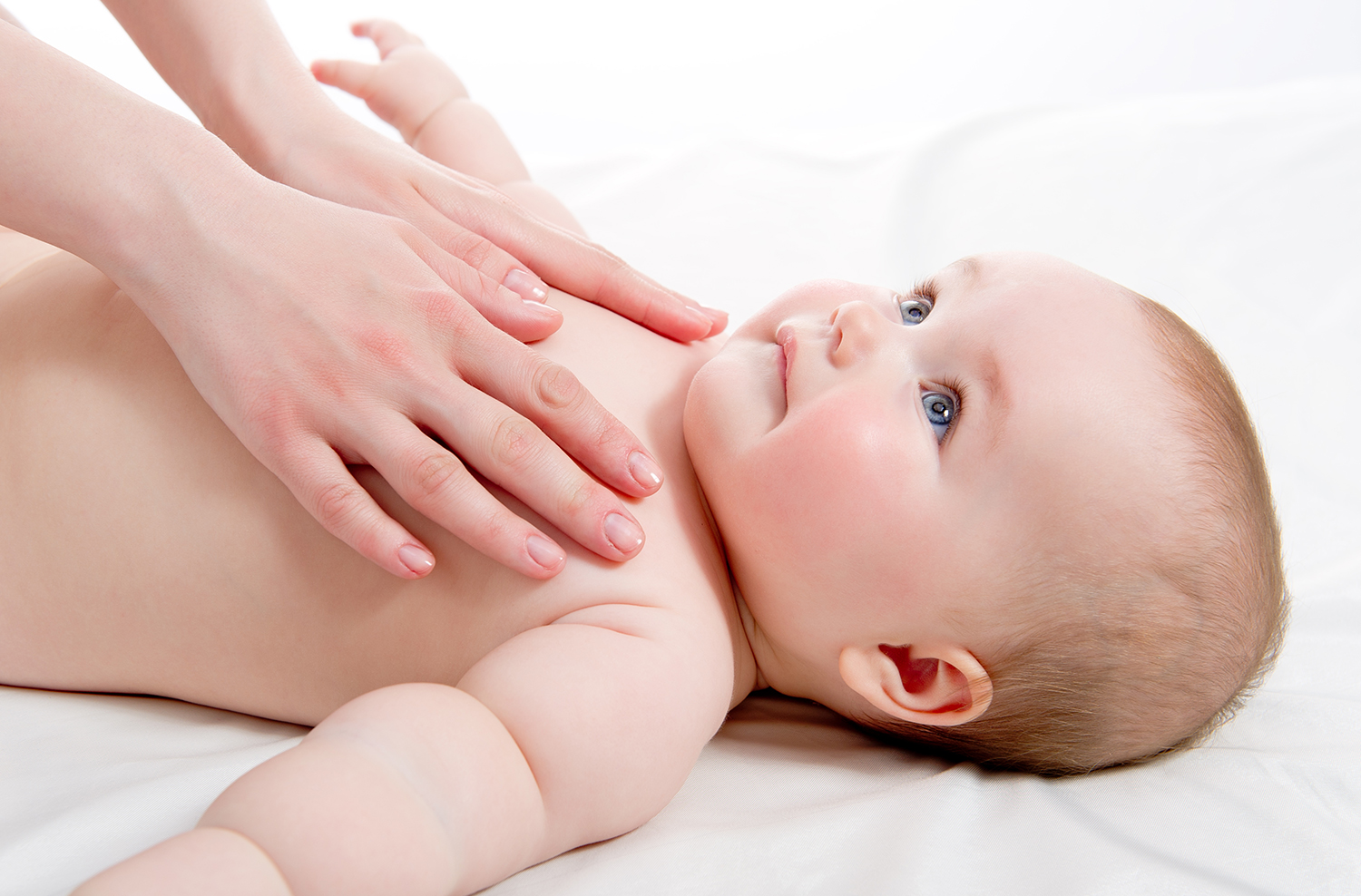 Learn Infant Massage! The Language of Touch!
What is Infant Massage?
Infant massage is a bonding activity between parents and their children. Infant massage refers to the process of stroking the muscles of an infant using a variety of specialized massage techniques. Vocalization, eye-to-eye contact, and other positive behavioral reinforcements are also important components of the massage.
Infant Massage Class
This class is offered for parents, or other caregivers, of newborns through infancy. (Ideal age is 4 weeks to 12 months.) Please note: baby does need to be at least 4 weeks old by the class start date. Babies are invited and encouraged to attend. A pillar of this class is following your baby's lead. If baby is sleepy or it's not a good time for a massage, we remain flexible. This may be an opportunity to take notes on techniques and try them out later. Basic massage techniques will be taught.
In this class you will learn:
to give your baby a full body massage, with understanding of some strokes helping with specific problems such as colic or gas
to become more aware and attuned to your child's non-verbal communication
to give your baby the health benefits of touch
to give yourself the health benefits of deep connection and openheartedness.
Two sessions, each 60 minutes in length.
First Session: Introduction to massage
Second Session: Specific strokes for colic, gas, etc
Please note: Some dates of our Massage For Infants series are being held via Mayo Clinic's use of the Zoom platform. Zoom classes are noted next to the dates below.

Please note that only the class start date is listed below. The class continues the following week (same day of week, same time). This is a total of two classes.
All registered participants will receive a confirmation email within one hour after registering (be sure to check your e-mail junk folder if you don't see the e-mail in your inbox). Please contact us immediately (phone: 507/266-7473 or email: perinataleducation@mayo.edu) if you do not receive an email.
Additional information

| | |
| --- | --- |
| Time: | 10:00a.m. to 11:00a.m. / 1:00p.m. to 2:00p.m. / 6:00p.m. to 7:00p.m. |
| Length: | Two weeks; one class per week, 1 hour |
| Fee: | $ 20.00 |
Choose start date
Please log-in to your account to sign up for a class. If you don't have an account click here to register.
For information on registering, cancellation policy, payment policy, etc. please click here.