Comfort Strategies for Labor Class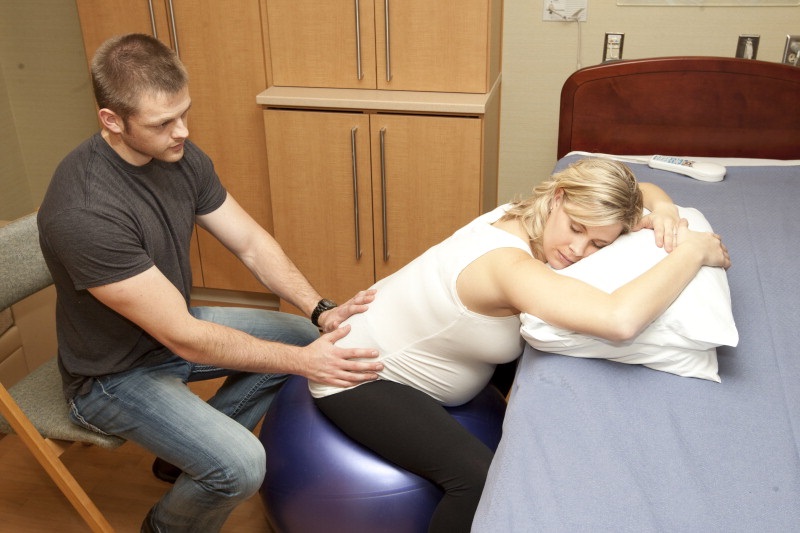 As you prepare for your upcoming birth, consider adding a variety of comfort measures and coping techniques to your labor toolbox. Learn practical strategies for managing both the physical and emotional components of birth, while gaining confidence in your body, your partner, and your healthcare team. This preparation can have a great impact on your birth experience.
This one-night class will introduce you to many techniques you can use to stay active in labor, while reducing stress and anxiety. These skills and tools will be with you through labor, birth, parenting, and life. A combination of discussion, demonstration and active practice will be applied. Experienced registered nurses will facilitate this session.
This class is designed to complement our Childbirth Preparation class. It is not meant to be a primary preparation course for labor and birth. This class is also a great option for parents with a previous birth experience, who would like a review of comfort skills.
Topics include:
Breathing, attention focusing, and relaxation practices
Use of guided imagery, visualization, and vocalization
Positioning for labor and the birth process
Basic massage techniques
Use of heat, cold, and pressure
Use of a birth ball, peanut ball, and rebozo
Role of hydrotherapy and water in labor
Techniques and positioning for back labor
Introduction to Mindfulness skills
It is highly recommended that a Family Birth Center Tour be taken prior to this class.
All registered participants will receive a confirmation email within one hour after registering (be sure to check your e-mail junk folder if you don't see the e-mail in your inbox). Please contact us immediately (phone: 507/266-7473 or email: perinataleducation@mayo.edu) if you do not receive an email.
Additional information

| | |
| --- | --- |
| Time: | 9:00a.m. to 11:30a.m. / 6:30p.m. to 9:00p.m. |
| Length: | One class, 2.5 hours |
| Fee: | $ 20.00 |
Choose start date
Please log-in to your account to sign up for a class. If you don't have an account click here to register.
For information on registering, cancellation policy, payment policy, etc. please click here.