Breastfeeding: The Art of Breastfeeding and Pumping - Saturday series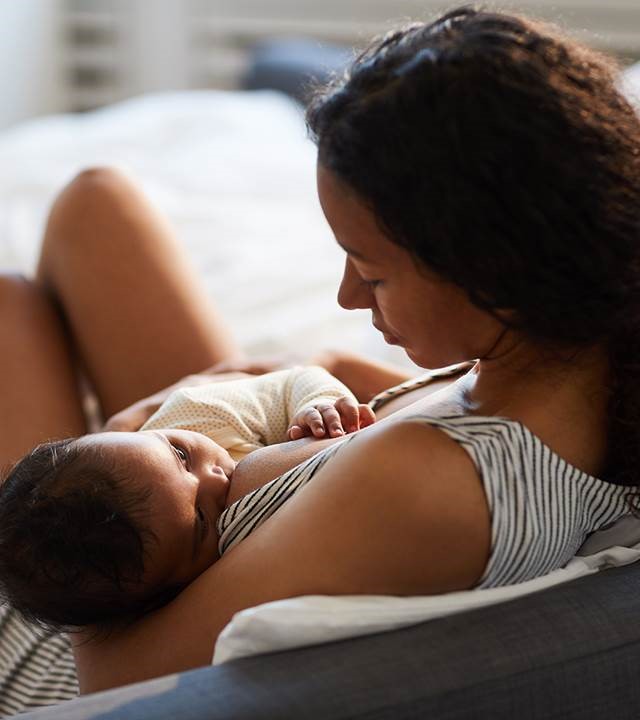 NOTE: This series covers the same content as the Breastfeeding: The Art of Breastfeeding and Pumping - 2 week series. Choose whichever series is best for your schedule.
This one Saturday, two-class series will bring understanding and confidence to the breastfeeding process and personal breast pumping experience. Class one focus is breastfeeding information and education. Class two is breast pumping content. We strongly encourage you to bring your partner or another supportive person in your life. This course offers more detailed information and education on breastfeeding and breast pumping than our other childbirth classes.
The Art of Breastfeeding topics include:
Establishing and maintaining a milk supply
Recognizing signs of breastfeeding success for both parent and baby
The benefits of skin-to-skin contact
Common concerns and when to seek guidance
Healthy tips for breastfeeding families
Breastfeeding lifestyle & how to support the breastfeeding parent
Resources at Mayo Clinic and in your community
The Art of Breast Pumping topics include:
Becoming familiar with the basic principles of milk expression
How to clean, care for and replace breast pump parts
Safe handling, storage, and milk warming guidelines
How to build and maintain a milk supply
Safe bottle-feeding techniques
How to prepare for times of separation from baby
Hands-on learning with common breast pumps and parts
If you would like information for continuing breastfeeding long term, we encourage you to attend a "Breastfeeding and Returning to Work / School" class after your baby is born and closer to the time of returning to work or school.
Please note that only the class start date and first class time is listed below. Class #1 of the series will be 9-11am and Class #2 of the series will be 12:30-2:30pm on the same Saturday. This is a total of two 2-hr classes in the same day. There will be a 90-minute break between classes for teaching supplies to be changed and to allow class participants time to leave, eat lunch and then return for the second class.
All registered participants will receive a confirmation email within one hour after registering (be sure to check your e-mail junk folder if you don't see the e-mail in your inbox). Please contact us immediately (phone: 507/266-7473 or email: perinataleducation@mayo.edu) if you do not receive an email.
Additional information

| | |
| --- | --- |
| Time: | 9:00a.m. to 11:00a.m. / 12:30p.m. to 2:30p.m. |
| Length: | One Saturday; two 2-hr classes |
| Fee: | $ 25.00 |
Choose start date
Please log-in to your account to sign up for a class. If you don't have an account click here to register.
For information on registering, cancellation policy, payment policy, etc. please click here.